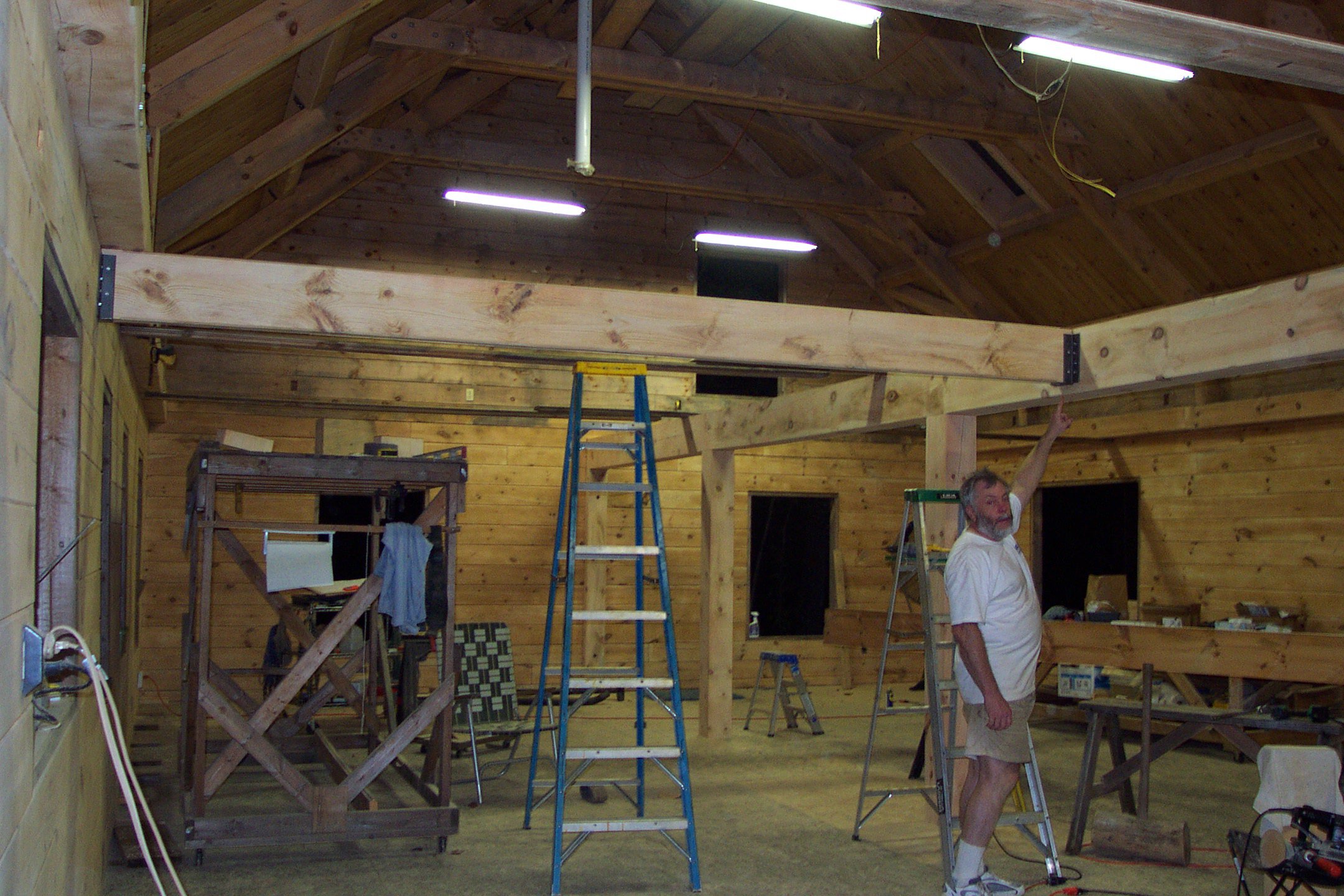 Inexplicably, Tom feels the need to point at the first 4x10x14' joist.

We had ¼" steel brackets specially fabricated at a local shop for our timbers. Cleaned up, primed, painted, and fastened with 12 stainless steel lags screws each, they look mighty fine.
---
---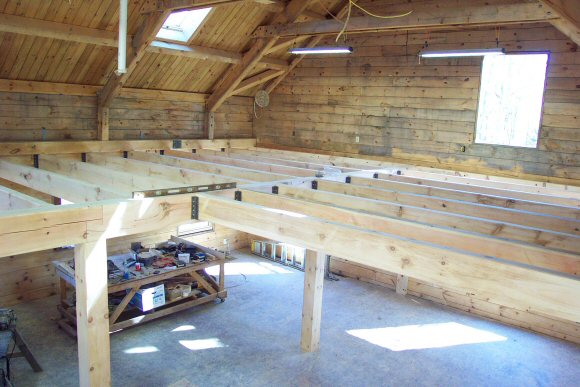 One by one, we put up all the joists. We were lucky that all but one of our 4x10s were straight enough for the floor above to sit on. That one was easily adusted with a power planer. Also, we discovered that you can untwist a 4x10. Insert one lag screw in the bracket, then use a long pipe clamp; one person twists while the other lags down the bracket.
---
---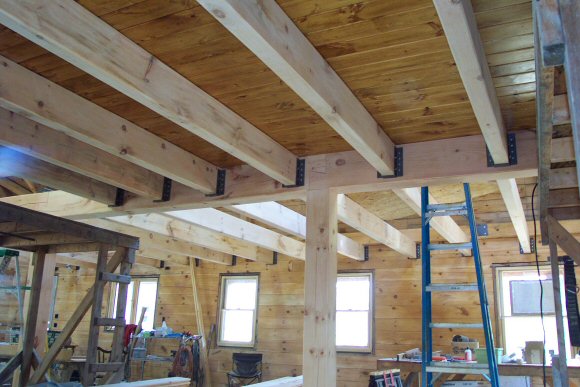 It's a shame to show only one picture of the long process Barbara went through to sand, stain, and varnish all those 2x6 T&G planks. But there it is. She put up most of them, too, while Tom was at his cushy desk job.
---
---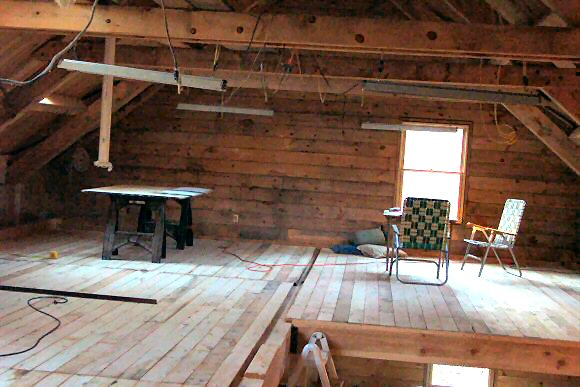 No sooner than there was a floor up there, Tom carried up a card table and folding chair. This is where the staircases and plumbing got their detailed designs.
---
---