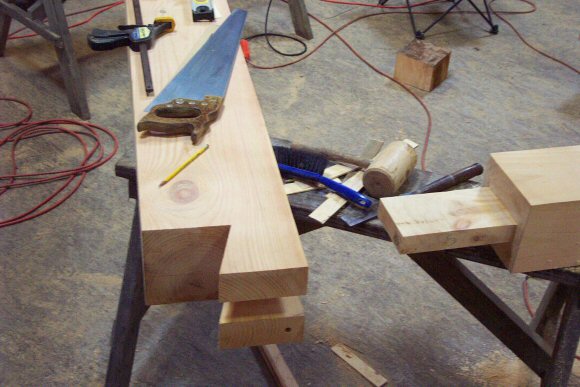 We will have an 8x12 beam running the length of the house to sum the load from all the rafters that support the second floor.

The four pieces of that beam must interlock and sit solidly on posts that are directly above the posts in the basement.
---
---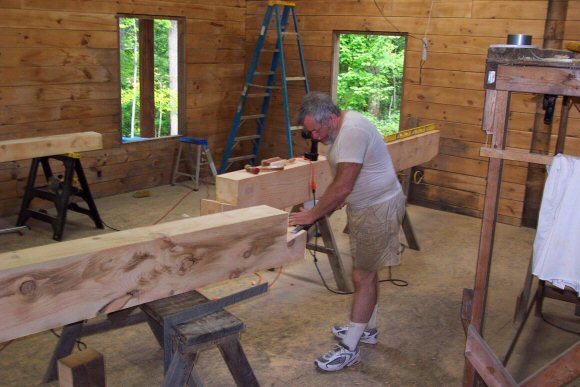 Some say that Tom only wanted to build a house so that he could do some timber framing.
---
---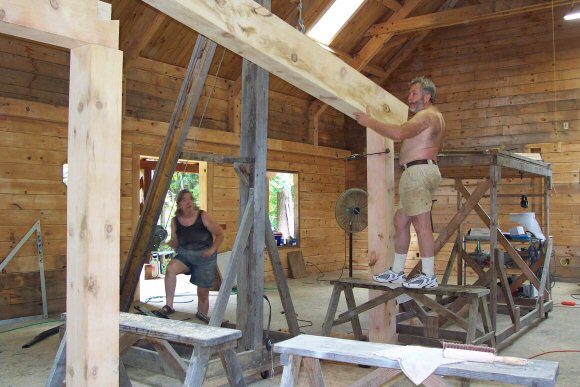 Our homemade crane sees its last hoorah lifting the beams up.

Does it look like Tom is happy?
---
---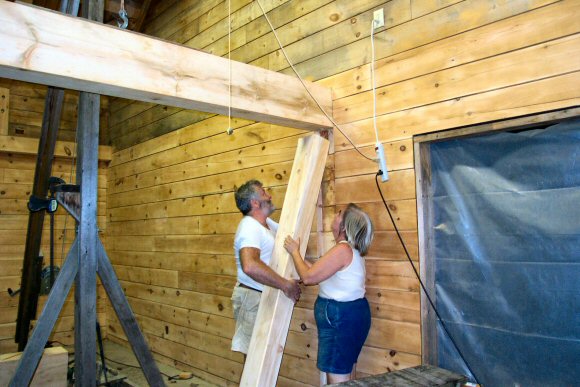 All too soon, the beam is complete.
---
---