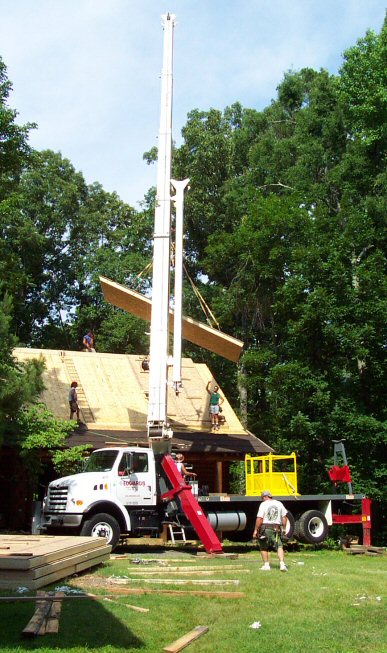 Ask about the woes of getting the goods, the crew, and the crane at the house at the same time.
Okay, so they're here. Now the SIPs go onto the roof.
---
---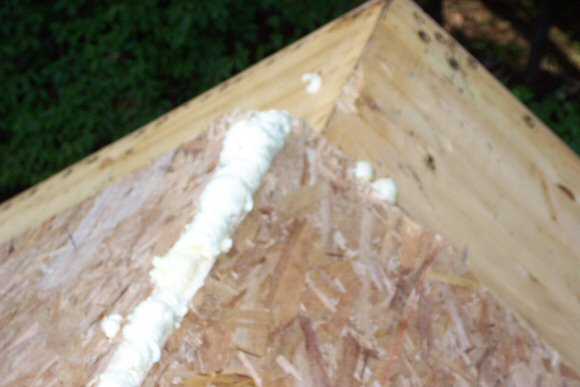 Afterward, the gaps are sealed with expanded polyurethane.

Beyond the SIPs, the roof that didn't get covered is over the eave, beyond the interior of the house. Urethane is too expensive to use over eaves, but we have to put something there to make the roof flat.
---
---