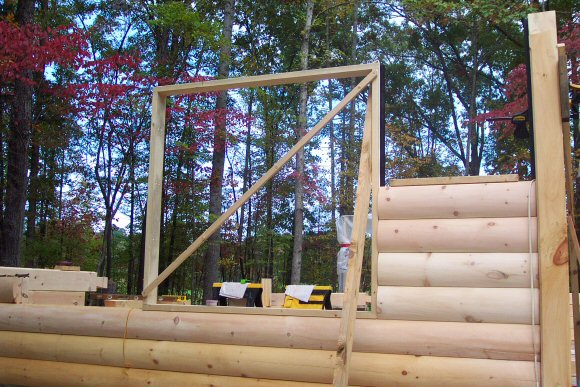 We're prepared for windows. Making a "buck" to frame the window acts as a foundation for the window and makes it easy to get the opening the right size.

The black thing beside the window buck is a steel angle iron screwed to the buck. It locks into a slot in each log. That and some good caulk should block the wind.
---
---

It's getting to be fall (sigh) as we wrap around the first corner towards the dining room window. That's fall of 2003. It's good that we didn't know then that it would be two years before we had a roof.
---
---

The wall continues to grow, reaching the kitchen door, which you can barely see behind Barbara.
---
---

A heavy ice storm stuck.
---
---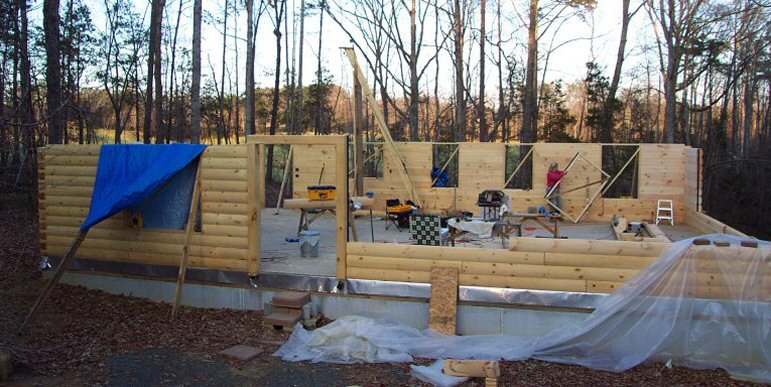 After we survive the ice storm of Dec '03, the wall reaches Devon's room. The tall thing in the middle of the house is our homemade crane.
---
---