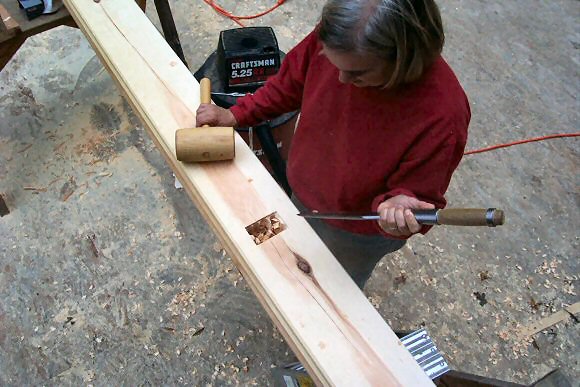 Barbara cuts a hole for a future electrical outlet.
---
---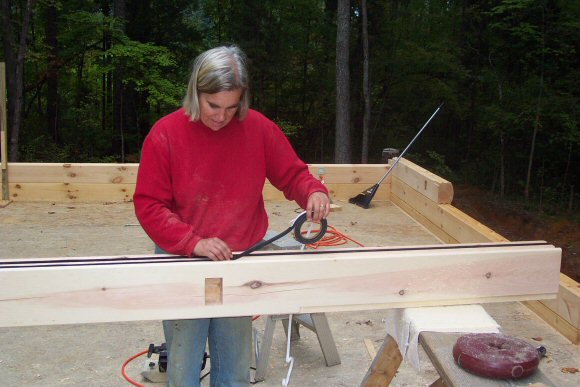 Cut to length, squared, and routed, and ready. Now Barbara applies weather stripping prior to stacking one more log.
---
---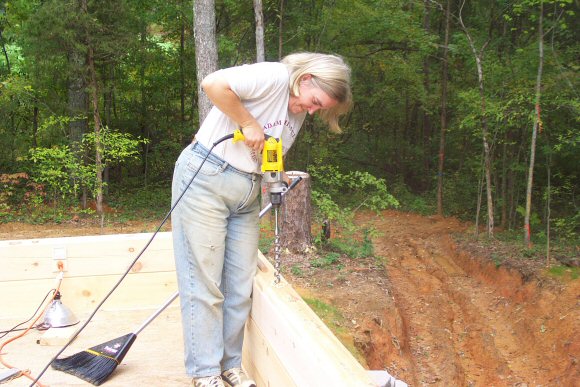 After fastening the log with ten inch screws, Barbara drills a one inch hole in the seam, so we can ...
---
---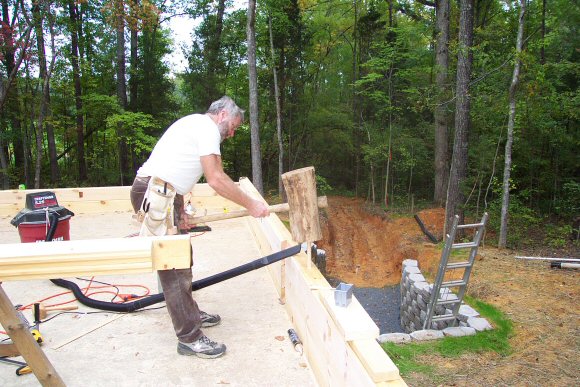 ...drive a dowell between this log and the previous to seal against the weather.
---
---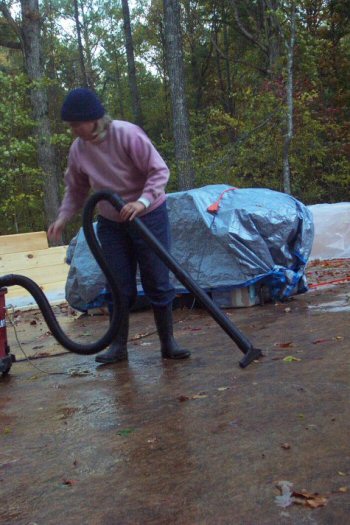 It rained a lot that year!
---
---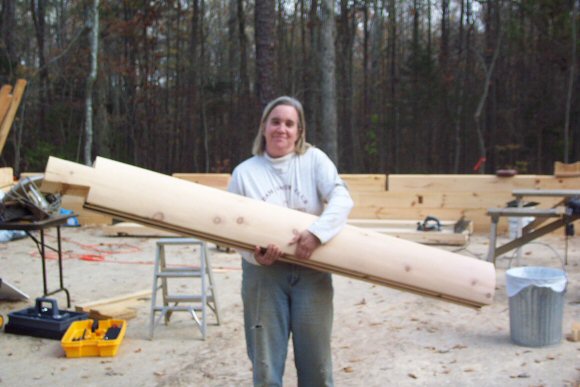 Sometimes Tom is stunned by how lucky he is to have such a wife.
---
---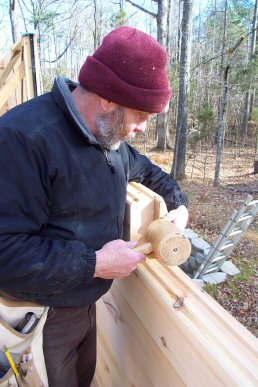 It wasn't always comfy, building through three winters.
---
---