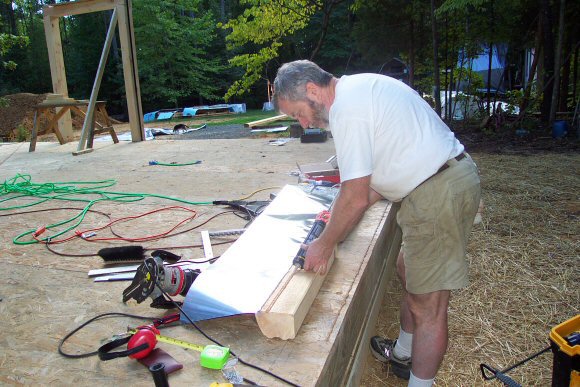 The first course gets a double row of caulk plus an alumninum shield. The later will double as a termite shield.
---
---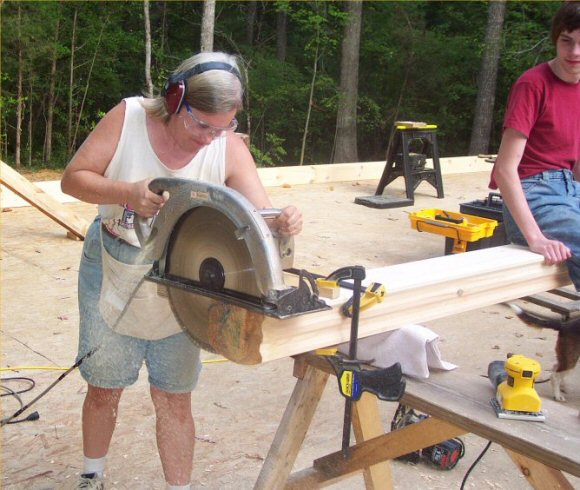 This big saw was scary at first. Barbara operated it with ease.
---
---

The dovetail corners are sealed with rubber and caulk.
---
---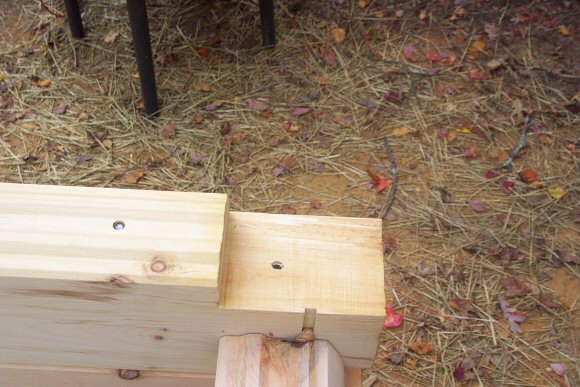 The corners are also secured with an extra TimberLock screw.
---
---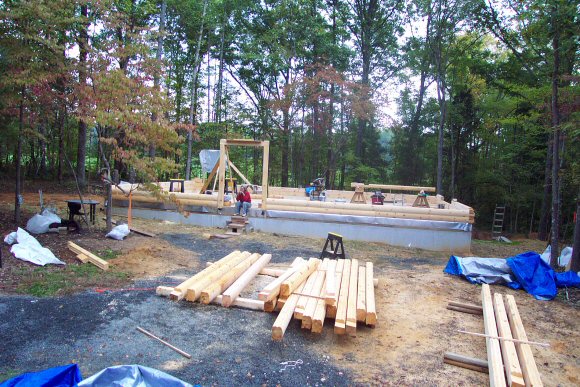 Well, is it taking shape? Barbara pauses on her front stoop to enjoy some coffee.
Barbara & Tom often tote their meals out here and sit in their new living room to eat.
---
---